Meet the Thunder All Stars-JORDAN MCCONNELL
---
---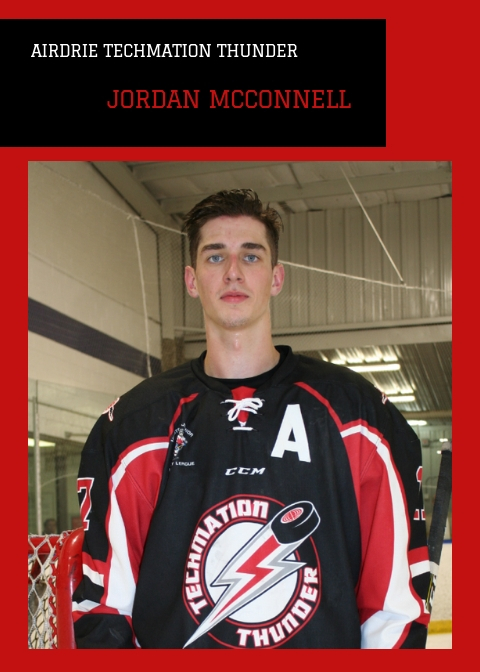 ---
HJHL All-Star: Airdrie Thunder Jordan McConnell
SEASON

TEAM

GP

G

A

PTS

P/G

+/-

PPG

SHG

GWG

GTG

PIM

2018-2019

Airdrie Techmation Thunder

26

38

55

93

3.6

0

6

0

3

0

38

CAREER TOTALS

26

38

55

93

3.6

0

6

0

3

0

38



Hometown: Airdrie
Position: Forward
No.: 17
Shoots: Right
D.O.B.: Sept. 9, 1998
Height/Weight: 6-0, 185 lb.
Last season: Calgary Canucks
Last minor hockey league team: UFA Bisons
Greatest achievement in hockey: Midget AAA Pacific champions
NHL player I admire most (and why): Alex Ovechkin. He's a competitor who scores a lot of nice goals.
Favourite singer/band: Travis Scott
Favourite movie: Superbad
Favourite sport other than hockey: Baseball
School/occupation: U of C
Career aspiration: Lawyer
What being selected as an all-star means to me: It's an honour playing when there are so many other deserving players.